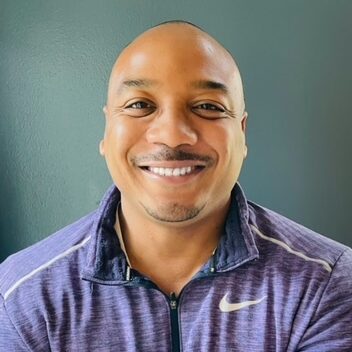 In November, we welcomed our newest board member to the Kent Schools Foundation. Ryaire has spent most of his life in Seattle. A product of Seattle Public Schools, he is a graduate of the University of Washington with a focus on Political Science and Social Justice. He holds a master's in business administration from Western Governors University. Ryaire is currently a part of the Sales Leadership team at DocuSign. As a long-time member of the technology community, one of Ryaire's on-going goals is to increase minority representation within the tech industry. In addition to managing his own recruiting firm to tackle this issue, he has also created classes to help students of color prepare for professional advancement and is continuously evaluating creative ideas to challenge the status quo.
"From the first time he joined us as a guest in one of our meetings, his passion for students, parent engagement, and community has been inspiring," said Paul Bogel, current KSF President. Not only does Ryaire bring this passion for community engagement, but he is also a servant leader with an eye for detail and a deep commitment to our mission to engage with families, educators, businesses, and the broader community to fund innovative and supportive learning opportunities for every student in the Kent School District."
Ryaire is extremely excited to be apart of the Kent School Foundation and help create more opportunities for academic success that our young leaders of tomorrow desperately need. Ryaire will serve on the board this year as President-Elect, learning more about the organization and district alongside President Bogel and other board members as he prepares to become President in 2022.
Kent Schools Foundation is actively recruiting new board members, learn more at https://kentschoolsfoundation.org/joinourteam.