Our Mission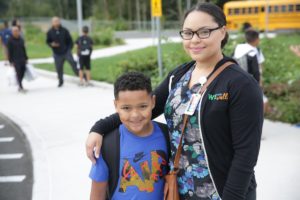 To engage with families, educators, businesses and the broader community to fund innovative and supportive learning opportunities for every student in the Kent School District.
Our Vision
Strong public schools are the result of strong community collaboration and investment.  The Kent Schools Foundation brings together parents, teachers, businesses and community leaders to enrich school environments and to support students needing extra help.  We strive to bridge the shortfall between basic funding provided by the State of Washington and what is truly required to bring educational excellence to every child, in every classroom, every day.
The Kent Schools Foundation was founded in 2012 is governed by a volunteer Board of Directors who share a passion for education and a common resolve that a child's future should not be dependent upon where they came from or their zip code.  We believe that strong, vibrant and supportive public education is the pathway to student success.  Through private support, we will make this happen.