Slip On, Stay Home, and Support Kent!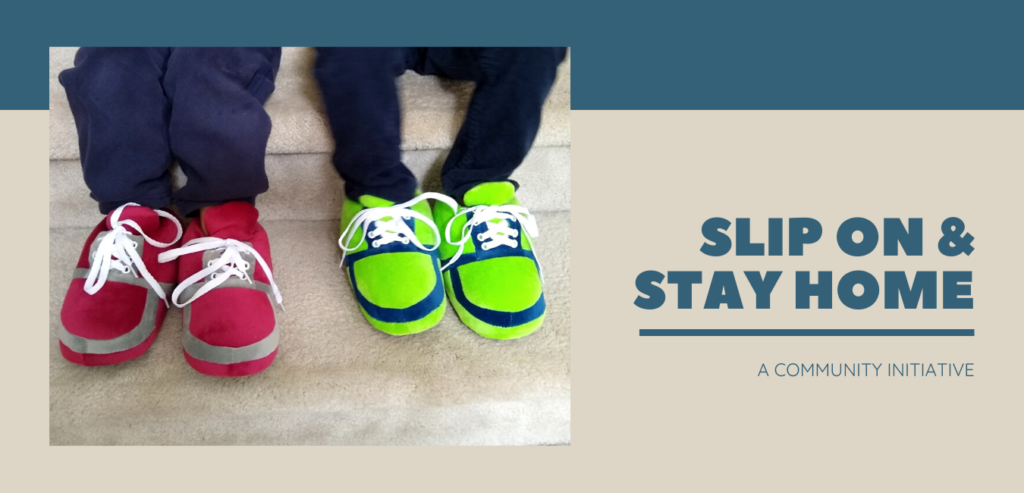 These are some upside down times! We are called upon to stay home for the benefit of humanity. Local non-profits are serving more than ever, but are unable to host their traditional fundraisers. That's where you and I come in. We can share our appreciation by slipping on a pair of spirited slippers, following the "Stay Home, Stay Healthy" order, and supporting our community with a contribution to one of the many amazing organizations who are actively working to support our community during this difficult time. #WeAreKent #StrongerTogether
This community fundraiser is sponsored by Smart Motorz and powered by the Rotary Club of Kent Foundation — a 501(c)(3) tax-exempt organization (EIN 91-1522960) — but the proceeds benefit the non-profit organizations that you choose! If you have questions about this fundraiser or Kent Rotary, please email us!
More Information and order now here:
Sizes are as follows:
Slipper Size
Shoe Size (Men)
Shoe Size (Women)
Kids
Toddler 7.5 – 12
Small
T 12.5 – 4
T 12.5 – 5
Medium
4.5 – 6.5
5.5 – 7.5
Large
7 – 9
8 – 10
X – Large
9.5 – 11.5
10.5 – 12.5
XX – Large
12 – 14
13
Delivery: In order to ensure the greatest amount of your donation goes to the organizations you choose, volunteers will be delivering the slippers. Deliveries within Kent will be performed on a weekly basis to your front door (with an email ahead of delivery to let you know). Deliveries in the Kent area may take more time. If you select a delivery location outside the area, we will contact you about how you wish to receive the slippers and corresponding costs.