The Kent Schools Foundation has delivered 26 grant checks to 13 Kent School District schools, dispersing nearly $15,000 in its first round of grant applications for the 2019-2010 school year.
Following a successful auction in October, which raised nearly $80,000, the KSF board continues to build on its commitment to fund innovative and supportive learning opportunities throughout the district.
This grant cycle included 26 recipients at Carriage Crest, Covington Elementary, Daniel Elementary, Glenridge, Kent Valley Early Learning Center, Lake Youngs, Mattson Middle School, Mill Creek Middle, Neely O'Brien, Ridgewood, Sawyer Woods, Scenic Hill and Soos Creek, all made possible by generous donors from the community. This is the third round of foundation-funded projects in the past year, impacting Kent students throughout the district. Three of the grants were awarded to middle schools, one grant to the Early Child Learning Center and the remaining to elementary schools.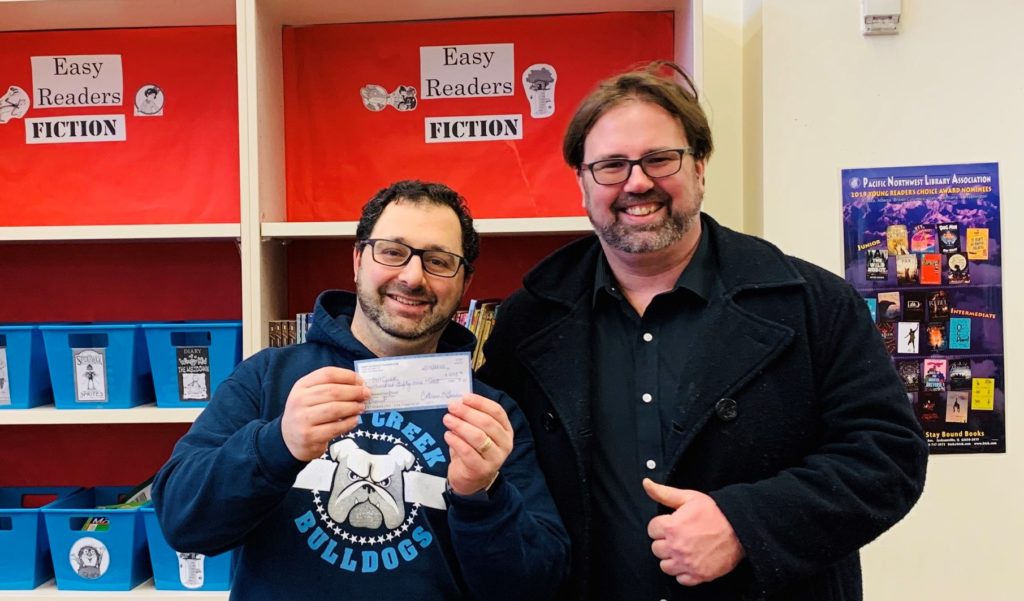 Among the various requests, monies allocated will support a variety of un-funded needs, including field trips, reading projects, Buddy Benches, a sustainable garden, a robotics program and a STEAM Family night.
The Kent Schools Foundation operates on philanthropic contributions from organizations and the local community. We are currently in the planning stages for our annual fall auction at the Renton Pavilion on October 24, 2020.