The first one was so successful that we're doing it again!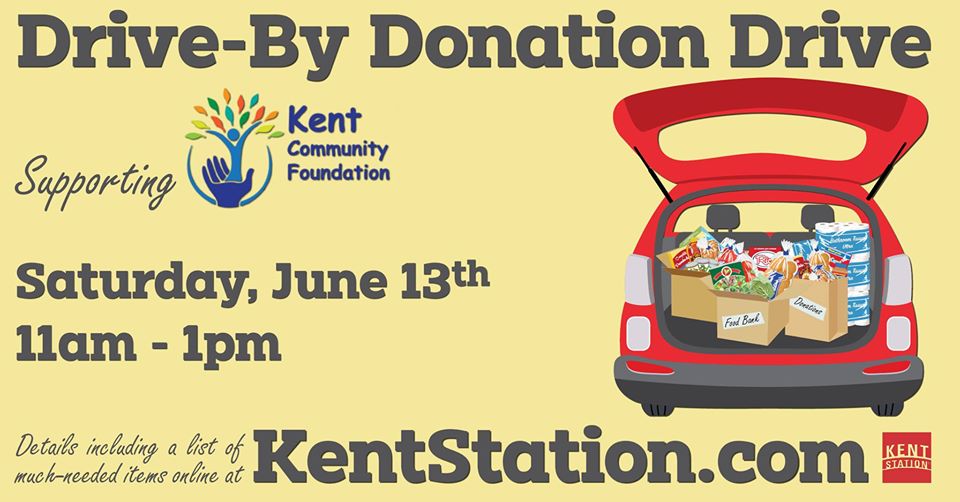 Saturday, June 13th | 11am – 1pm
Help us support local non-profits in partnership with Kent Community Foundation! We will be accepting donations – all while following the social distancing guidelines.
Please visit https://www.kentstation.com/donation-drive for details and for a list of much-needed items.